Al-Etihad is the world leader in the development, manufacture and distribution of quality sealing products. From the revolutionary development of the compressed fiber gasket to the advanced sealing material technology of today, product innovation and problem-solving abilities have always been the cornerstones of our operating philosophy.
Maxiflex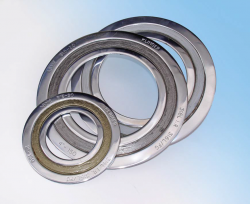 High pressure gasket designed for raised face and fl at face applications.Excellent tightness properties even under fluctuating load easy to handle and Inner ring protects winding against media and adds stability at higher pressures and for larger gasket diameters install
---
Spiral Wound Gaskets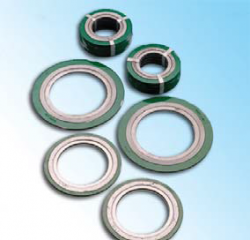 Spiral wound gaskets have the ability to recover under the action of fluctuating loads caused by process fluid pressure and temperature changes, flange face temperature variations, flange rotation, bolt stress relaxation and creep
---
Dual Sealing Technology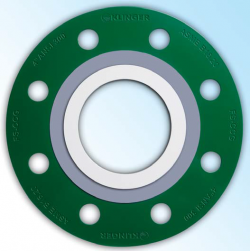 GORE™ GR (Primary seal)
Al-Etihad®top-chem 2000
(Secondary seal)
Metal Core
---
Sheet Material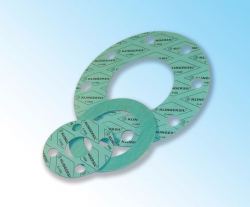 Al-Etihad® is a range of specially formulated non-asbestos fiber based materials designed to meet the highest standards of performance for a wide range of industrial applications. Based on high performance inorganic or organic fibers blended with elastomeric compounds, Al-Etihad® gaskets provide a long term sealing solution even under the most exacting operating conditions
---
Double Jacketed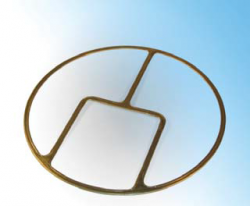 Economical, basic with added strength from metallic jacket Metal jacket provides increased gasket stability and blow-out resistance Chemical resistance to a wide range of media can be accommodated by selection of a suitable metal
---
Metallic Ring Joints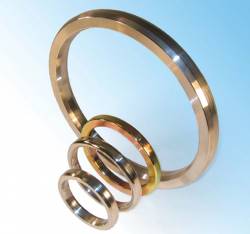 Metallic ring joint gaskets are heavy duty, high-pressure gaskets largely used in off shore petrochemical applications. They are precision-engineered components designed to be used in conjunction with precisionmachined flanges. Our Ring Joints are manufactured according to ASME B16.20 or API 6A.